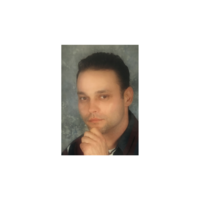 Larry K. Smith
Larry Kimble Smith passed away on February 10, 2018. He is the son of Larry W. and the late Mary E. Smith. He enjoyed working with his hands and was a skilled electrician. Larry was a Christian, and devoted friend to many. He often spoke highly of his friends and family and was frequently quoted as saying "Don't judge others".
Over the past few years Larry suffered many health challenges, yet maintained his faith and dedication to friends and family.
Left cherishing his memory are; the "love of his life", daughter Ashlynne Smith, his father Larry W. Smith, twin brother Garry W. Smith and family. His younger brother Terry M. Smith and family. Larry will also be missed by three other daughters, one half-brother, loving girlfriend Lorna and a host of other relatives and friends.