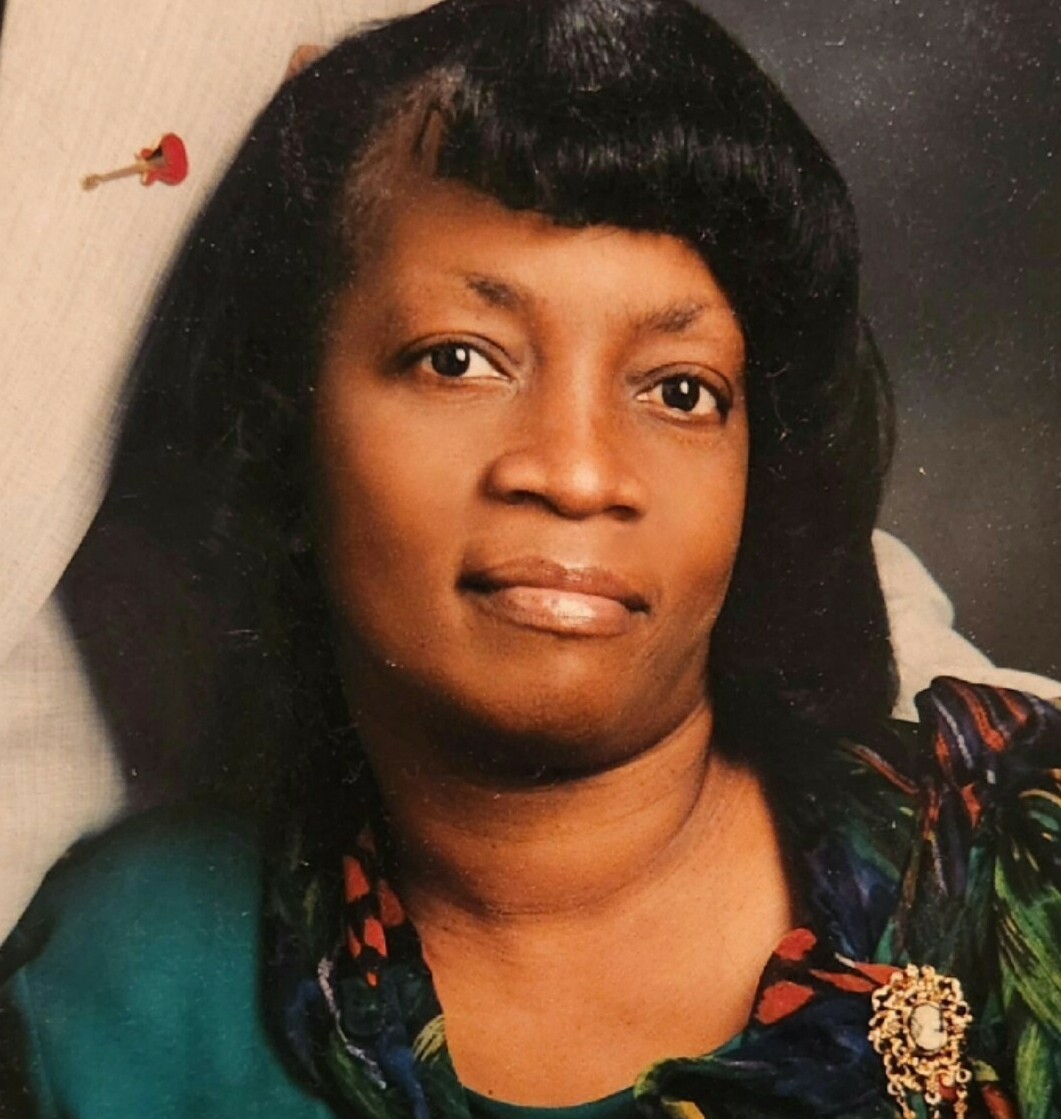 Catherine R. Wiggins
Catherine Ruth Wiggins Our Father welcomed her home on Monday, October 24, 2022. She was born in Christianity, lived the life, walked the walk, and talked the talk of a virtuous woman of God. She was ordained a missionary of God and attended the Church of Christ, Apostolic Faith, in Norfolk, Virginia. She never waivered from her faith. Her commitment was steadfast until she took her last breath, praising God with her children by her side.
Catherine met and married Clarence Wiggins at a young age. Throughout the course of their marriage, they were blessed with ten children. She poured her love and wisdom into her children using the Bible as a blueprint for life. She was an example to all her children on how to surrender your life to God, and as she was blessed with grandchildren and great-grandchildren, she blessed them with the same jewels of living a surrendered life. Even more, she sacrificed herself for those who were not her natural born; she accepted them as if they were her own. I remember her speaking candidly about her childhood. She expressed that she would go sit outside and talk to God. She would say unto Him, "When you bless me with children, I will give them all back to you for your service." She kept her promise. And she knew God would eventually bring them ALL to Him to speak and teach the word of God for his Glory. Praise God. Please know God is keeping His Promise as we speak. Catherine endured her fiery trials as a good soldier. She taught that it is not going to always be sunshine, but God promised either in life or death, His children win. And she WON! Praise God!
In her walk, because she was so faithful, she was blessed with unconditional love. It is the kind of love that is in spite of and not because of… It is a love that heals. It is a love that can best be described as a bridge which takes you from one low point in your life to the place that God has for you. Catherine exemplified this very thing. She poured out that love to everyone she encountered. Everyone who met her had the same opportunity to be filled with what God poured into her.
Although she never officially obtained further education beyond high school, her anointing qualified her as a therapist, doctor, lawyer, comforter, motivational speaker, friend, companion, and caregiver, just to name a few. She was loyal to the end. You could go to her with anything, and the only one she would take it to was God in prayer.
Catherine embodied the essence of Christ throughout her life. This was demonstrated by the way she poured her love, heart and energy into her children, grandchildren, great-grandchildren, and extended family members. She was a MOTHER to all. Peace was always felt in her presence. No worry, fear, or problem was too big for her to bear, nothing was too big to resolve. At times, there was no immediate solution; however, the aim that she was able to instill in us was like a powerful force within. She would always say, "Baby, there is no mountain too tall for God. Just talk to Him because He hears you." Those words were not only comforting but true. She was our beacon of hope, a guiding light upon the hill who illuminated God's love to whomever would accept it.
Catherine was preceded in death by her parents, Alfred James Speller, and his loving wife, Mary Speller Goodman; five sisters, Mary Godfrey, Queenie Wilder, Roxanna Porter, Sweetie Gardner, and Bernice Sessoms; and two brothers, James Speller and Burnell Speller. She will be reunited in spirit with her family, and most importantly with her natural father whom she loved, respected, and honored with every ounce of her being!
Left cherishing her memory are: husband, Clarence Wiggins; five daughters, Sherrie Speller, Sandy Wiggins, Charlotte Warren, Holly Wiggins, and Star Wiggins; and five sons, Donald Speller, Clarence Wiggins, Eric Wiggins, Gary Wiggins, and Sharrod Wiggins. She will also be missed by brothers, Jessie Speller and Robert Speller.