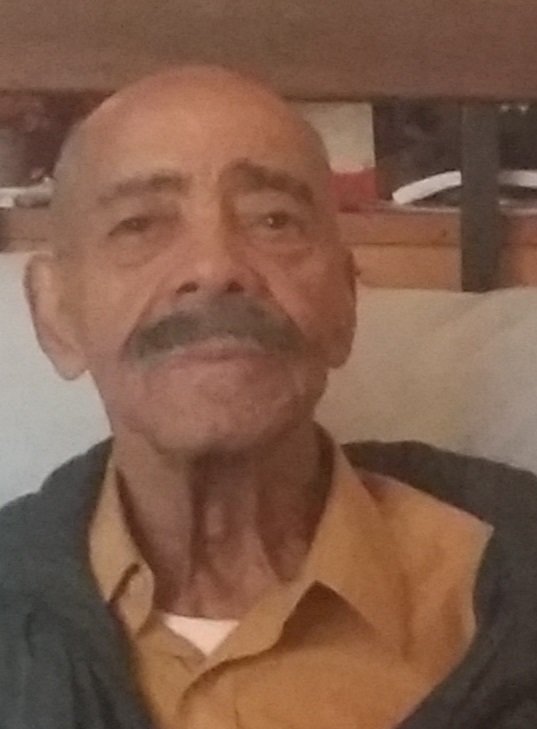 Obituary of Bud Harrison Moore, Sr.
Please share a memory of Bud to include in a keepsake book for family and friends.
The Life of Bud H. Moore Bud H. Moore was the second youngest of ten children born to late Sarah Graham and Oscar Moore in Rocky Mount North Carolina. He attended Debro High School in Rocky Mount, North Carolina, but continued his education in the school of life. Over his life job experiences included working as a chauffeur, policeman, security guard, grocery store owner, and a grocery store manager. His love of family and his work ethic motivated him to provide for his family. In April of 1957 he married Pearl Moore in Baltimore, Maryland. Not only did he work to provide for his family, he taught his boys the same work ethics. He had a way of getting his boys to do things they didn't want to do such as tilling the soil for a garden and doing landscaping work with him. He got much pleasure from beautifying and growing flowers and vegetables. He also taught his kids how to play his favorite game of baseball when they were young. He appreciated God's creation and enjoyed life. Bud H. Moore was appointed deacon at the Good News Family Worship Center on North Military Highway here in Norfolk, Virginia. He was an usher and sang with the men's chorus on special occasions. He served faithfully there and at the Garden of Prayer Worship Center when the congregations merged as long as his health allowed. He was known for his fervent prayers around the altar during their noon day prayer services. He leaves for his cherish memory to be remembered by his wife of fifty nine years Pearl Moore; three sons: Reggie Moore (Rosa Robles) of Los Angeles CA, Jose Silver (Sherry Silver) of Virginia Beach VA, Leon Moore of Rocky Mount NC; a daughter Florence E Moore; five grandchildren: Liana, Devina and Julian Moore of Los Angeles CA, Corey and five grandchildren: Liana, Devina and Julian Moore of Los Angeles CA, Corey and Christopher Silver of Virginia Beach VA; a living brother Walter Moore of Philadelphia PA and living sister Ada Purnell of Norfolk VA.
To send flowers to the family or plant a tree in memory of Bud Moore, Sr., please visit Tribute Store

2701 Holland Road | Virginia Beach, Virginia | 23453
Phone: (757) 427-0988 | Email:

waltonfh@aol.com